Tri Counties Bank offers a breadth of personal, small business and commercial banking solutions designed to help you and your business thrive including technologies to better manage day-to-day cash flow and flexible loan options to secure working capital and equipment. Your local dedicated Relationship Manager, along with a team of specialists, will construct custom solutions tailored just for you. It's all part of a unique brand of banking we call Service With Solutions®, a come-to-you style of relationship banking built to last for years.
Easily monitor and manage day-to-day cash flow with products designed to give you peace of mind.
Reduce delays in availability of funds on monthly fees you collect, prepare and send to vendors, subcontractors and suppliers with:
Cultivating a new business, or growing one? We have the financial solutions to help you grow and thrive.
Continue growing your business with: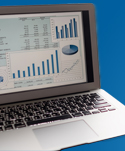 How Agriculture Businesses Can Manage Cash Flow
Cash flow ebbs and flows for most businesses, but agriculture businesses know this all too well as they deal with the impact of the changing seasons, crop failure, and other unique issues of farm life. Here are some considerations to help agriculture businesses manage cash flow.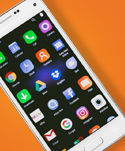 How Agriculture Business Can Grow Sales Through Marketing and Social Media
Most businesses would have a hard time thriving in 2020 without tapping into the power of the Internet and digital marketing. While agriculture businesses have operated for years without social media and other online channels, utilizing digital channels is the best way to compete in today's marketplace.
Seeds for Success
See how we helped a growing produce company thrive.