Tri Counties Bank offers a breadth of personal, small business and commercial banking solutions designed to help you and your business thrive including technologies to better manage day-to-day cash flow and flexible loan options to secure working capital and equipment. Your local dedicated Relationship Manager, along with a team of specialists, will construct custom solutions tailored just for you. It's all part of a unique brand of banking we call Service With Solutions®, a come-to-you style of relationship banking built to last for years.
Monitor and manage your day-to-day cash flow and trust account funds through the good times and during contingency periods.
Checking accounts designed to manage your cash flow with a peace of mind:
Increase attorney productivity by confidently investing in your practice.
With Tri Counties Bank's Treasury Management Services, easily organize and separate your payments and receivables without delays.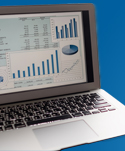 How Law Firms Can Manage Cash Flow
As you're focused on your clients' cases, you may not always have time to keep the financial health of your law firm at the top of your mind. However, if you're not careful, cash flow issues can creep in and damage your business' ability to run efficiently.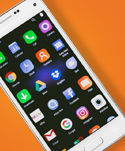 How Law Firms Can Grow Sales Through Digital Marketing and Social Media
Digital marketing is crucial to law firms as the Internet is the first place a person is likely to turn when they are in need of legal assistance. That means you must be visible in the places they will be looking, such as social networks, search engines, and online review sites.
Responsive Solutions
See how we delivered prompt solutions for a large construction company's complex financial needs.