Tri Counties Bank offers a breadth of personal, small business and commercial banking solutions designed to help you and your business thrive including technologies to better manage day-to-day cash flow and flexible loan options to secure working capital and equipment. Your local dedicated Relationship Manager, along with a team of specialists, will construct custom solutions tailored just for you. It's all part of a unique brand of banking we call Service With Solutions®, a come-to-you style of relationship banking built to last for years.
---
Experience smooth day-to-day cash flow management, even with delays from insurance payments.
Expand your payment options.
Opening a new practice, or growing one? We have the financial solutions for you.
Continue growing your practice with: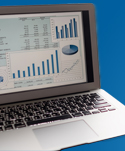 How Medical Practices Can Manage Cash Flow
Managing cash flow has its challenges in any industry that relies on billing its customers. Medical practices have the unique issues of having to take insurance companies into account as well as consumers' ability (or lack thereof) to afford expensive medical procedures.
According to Melanie Reed1, an accounts receivable (A/R) consultant for healthcare clients, delinquent accounts depreciate at a rate of 0.5% every day, with 15% of A/R value disappearing each month that passes.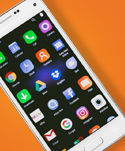 How Medical Practices Can Grow Sales Through Digital Marketing and Social Media
In 2020, most businesses can't afford not to engage in social media and digital marketing to one extent or another. This even goes for medical practices. More people are online than ever before and relying on the information they can pull up on their phones, tablets, or computers to figure out where to go when they need to see a doctor, particularly when they're looking for a new one.