Tri Counties Bank offers a breadth of personal, small business and commercial banking solutions designed to help you and your business thrive including technologies to better manage day-to-day cash flow and flexible loan options to secure working capital and equipment. Your local dedicated Relationship Manager, along with a team of specialists, will construct custom solutions tailored just for you. It's all part of a unique brand of banking we call Service With Solutions®, a come-to-you style of relationship banking built to last for years.
Experience smooth day-to-day cash flow management even during off-peak seasons.
Make payment collection easier.
Opening a new firm, or growing one? We can provide you with financial flexibility while you grow your business.
Continue growing your firm with: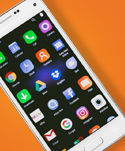 How Accountants Can Grow Sales Through Digital Marketing and Social Media
In your accounting business, you need to be using digital marketing and social media. In some ways it's as simple as that. You cannot afford to ignore what the digital age offers. Of course, it's not really that simple. There are seemingly limitless strategies and platforms to consider within the broader scope of digital marketing, but if you start with the essentials, you can make a great deal of progress.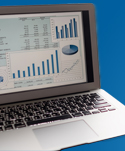 How Accountants Can Manage Cash Flow
As an accountant, cash flow is likely on your mind on a daily basis. However, as you spend so much of your time focused on other people's money, you may neglect to give your own cash flow the attention it requires.
Bright Futures
Discover how we helped wrap up an overseas business deal in a flash.