Tri Counties Bank offers a breadth of personal, small business and commercial banking solutions designed to help you and your business thrive including technologies to better manage day-to-day cash flow and flexible loan options to secure working capital and equipment. Your local dedicated Relationship Manager, along with a team of specialists, will construct custom solutions tailored just for you. It's all part of a unique brand of banking we call Service With Solutions®, a come-to-you style of relationship banking built to last for years.
Easily monitor and manage day-to-day cash flow with products designed to give you peace of mind.
Fund improvements and purchases.
Reduce delays in availability of funds and consolidate your Accounts Payables process.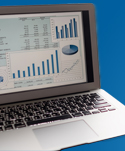 How Property Managers Can Manage Cash Flow
Positive cash flow is critical for maintaining the health of any business's operations, and that certainly includes property managers. This particular type of business has the unique challenge of relying on tenants to come up with money for what is likely their largest monthly bill. This can lead to a lot of late payments that have a negative impact on cash flow. Following are some tips for managing cash flow that should ease the financial pain.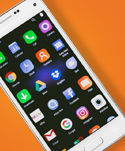 How Property Managers Can Grow Sales Through Digital Marketing and Social Media
As an accountant, cash flow is likely on your mind on a daily basis. However, as you spend so much of your time focused on other people's money, you may neglect to give your own cash flow the attention it requires.
Bright Futures
Discover how we helped wrap up an overseas business deal in a flash.