Tri Counties Bank offers a breadth of personal, small business and commercial banking solutions designed to help you and your business thrive including technologies to better manage day-to-day cash flow and flexible loan options to secure working capital and equipment. Your local dedicated Relationship Manager, along with a team of specialists, will construct custom solutions tailored just for you. It's all part of a unique brand of banking we call Service With Solutions®, a come-to-you style of relationship banking built to last for years.
Experience smooth day-to-day cash flow management, even with delays from insurance payments.
Expand your payment options.
Opening a new practice, or growing one?
We have the financial solutions for you.
Continue growing your practice with: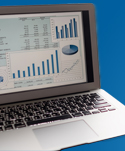 How Dental Practices Can Manage Cash Flow
Cash flow issues are common among most businesses that rely upon customers to pay their bills following services rendered. Dental practices generally rely on insurance companies for the majority of their cash flow, but even insured patients are also responsible for a portion, and this mix can make things complicated for a practice to count on predictability.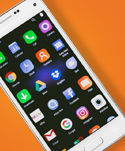 How Dental Practices Can Grow Sales Through Digital Marketing and Social Media
Businesses can no longer afford to ignore social media and digital marketing. Ten years ago, less than half of the population had a social media profile. For the past few years, the amount has hovered around 80 percent. For better or worse, social media has become a major part of society, and for businesses, online marketing should be a high priority when it comes to marketing and interacting with customers.
Responsive Solutions
See how we delivered prompt solutions for a large construction company's complex financial needs.