Dispute Transactions
Select the transaction you would like to Dispute.
The Transaction Details box appears on the right.
 
Scroll down to see your options.
 
If the transaction is eligible for dispute, find the Dispute button located on the bottom. Click Dispute.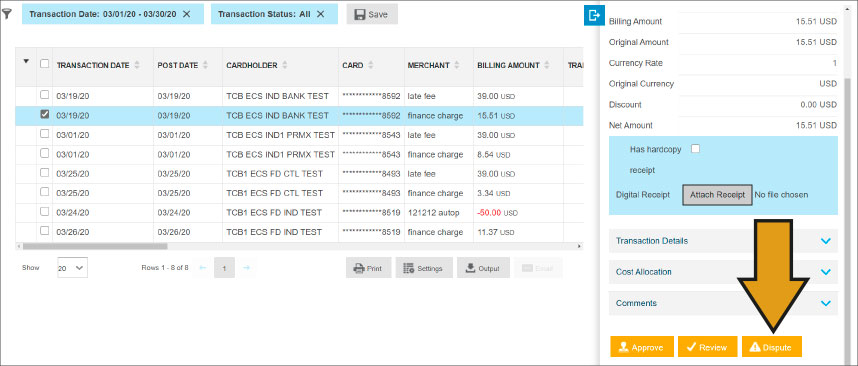 Select the appropriate reason and provide any detail in the box to support the dispute. Then click OK.
 
A confirmation message will appear. The Dispute icon is now bold in the transaction status column.
 
Remove a dispute by calling Cardmember Services at 1-800-922-8742.