Secure Online Check Ordering
You may reorder your personal or business checks online through Harland Clarke®. Select either the Personal or Business link below. Use the image below for reference.
What information will you need?
Routing and Transit Number : Your routing number is the 9-digit number located in the bottom left corner of your check.

Account Number : Your account number is the set of numbers appearing just after the routing number or to the right of the check sequence number. Although your account number may contain spaces and symbols, do not type them.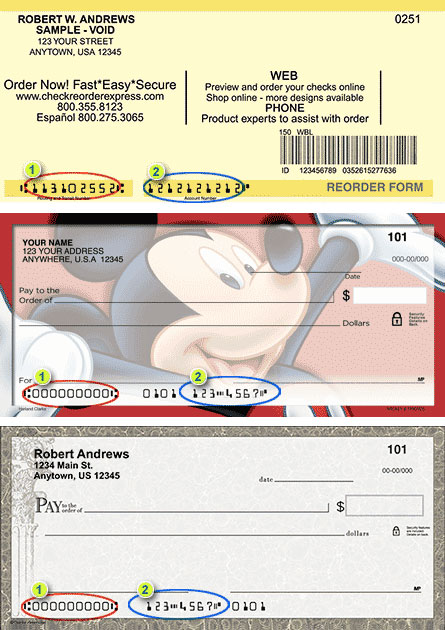 Harland Clarke®
Check images © 2014 Harland Clarke
A word about our calculators
The information provided by these calculators is for illustrative purposes only. The default figures shown are hypothetical and may not be applicable to your individual situation. Be sure to consult a financial professional prior to relying on the results. The calculated results are intended for illustrative purposes only and accuracy is not guaranteed.