About Capitol Helicopters
Capitol Helicopters began in 2014 with a single helicopter offering flight training and tours in the Sacramento California area. In 2018, Kaysha Ross acquired the company and transitioned to a range of commercial services.
Today, with an emphasis on safety and professionalism, Capitol Helicopters provides a fleet of extraordinary aircraft to support Northern California with Charter, Utility, Agricultural and Fire Suppression Services.
Learn more at capitolhelicopters.com
How Tri Counties Bank Helped
Tri Counties Bank has shown exemplary customer service and support while assisting with all Capitol Helicopters' financial needs. Tri Counties Bank employees are knowledgeable about their products, show professionalism and work efficiently, they are always pleasant and go above and beyond expectations.
The electronic services offered by Tri Counties Bank are conveniently easy to use and have effectively assisted Capitol Helicopters in our daily operations. Overall, Capitol Helicopters is pleased with the ease of utilizing Tri Counties services and fully intends to continue our working relationship.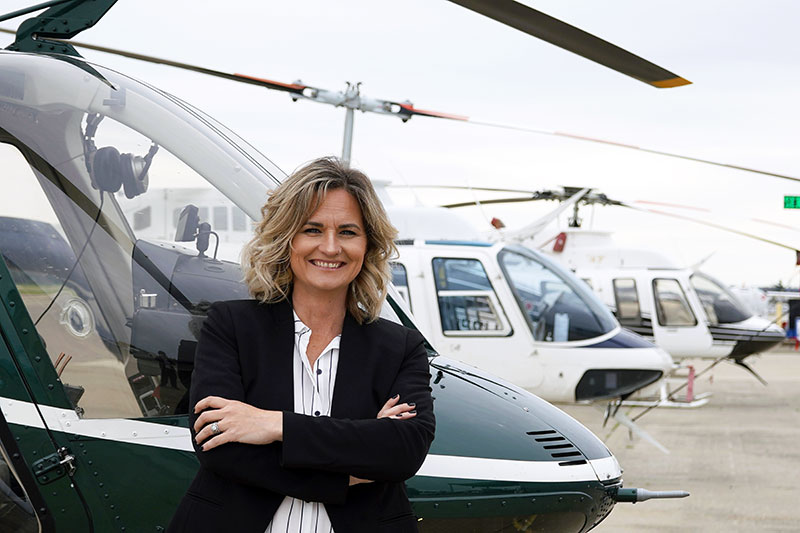 "The electronic services offered have been convenient and have effectively assisted Capitol Helicopters in our daily operations."
Kaysha Ross
President/CEO, Capitol Helicopters