Make Payment (Centralized Billing)
To make a payment for accounts with one centralized bill: From the Administration menu, click Billing Control Accounts.
Using the filters, if needed, locate the user and card.
NOTE:
If you would like to switch from Centralized Billing to Individual Billing contact Card Member Services at 1-800-922-8742.
Select the check box of an Accounts Payable account.


The User & Card Details dialog box appears on the right side of the screen.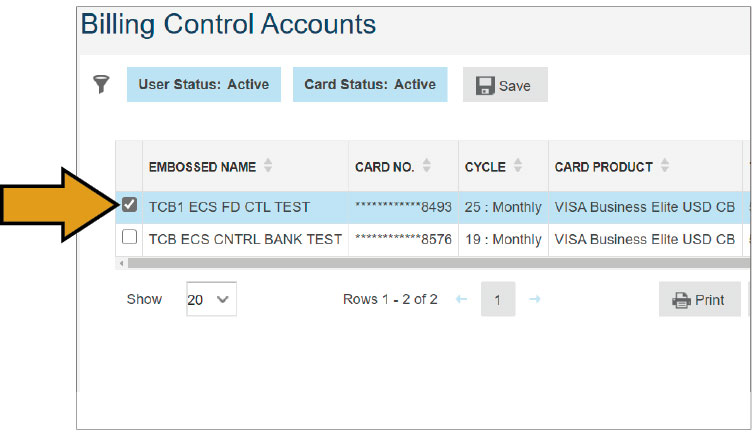 Scroll Down on the pop up "Billing Control Account Details" screen that opens to the right. Click the "Useful Links" accordion arrow.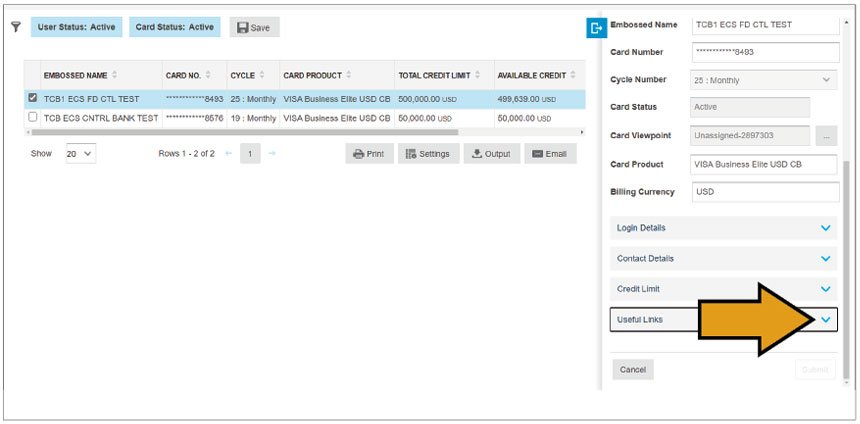 From the menu that appears click on the Payment type of your choice.


Click Add account if needed.


Click Edit and Add Comment to update fields as applicable.


A red asterisk indicates mandatory fields.


Click Submit.

Review the confirmation screen before payment is scheduled.

Confirm or edit as needed. You will receive a confirmation message.