When you switch to Tri Counties Bank, you'll get:
Service With Solutions® - a superior level of service designed to improve your financial well-being
Access to more than 37,000 surcharge-free ATMs
Branches throughout Northern and Central California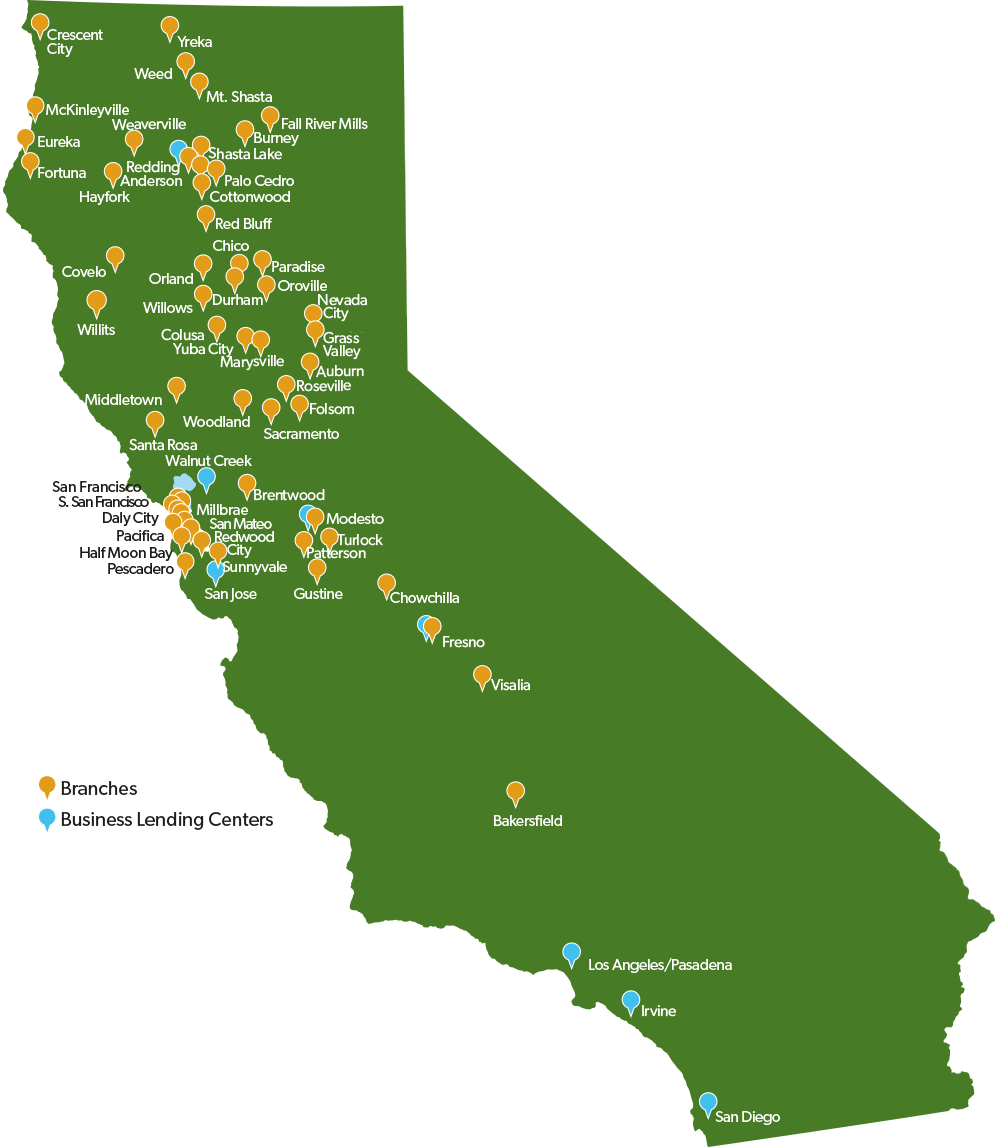 Click Map to Enlarge
Fill out this form to schedule a call with a banker. We'll get in touch when it's convenient for you.
See our Service With Solutions® approach in action.
Switch to Better Banking
Something great happens when you switch to better banking.
New Beginnings
See how we got a family back on their feet after the wildfires.